Modern project management services in Singapore
Our professional project management system
Our company RevLight Solution is founded and located in the business center of Singapore. Our enterprise project management (EPM) services serves as the single contact point for all communications involved in the whole project. As a third party component in the project, our team will serve as a bridge, coordinating with the internal project manager (PM) and his team and with the external components like suppliers, labor market and other resource providers.
What we do to manage various projects
The main idea that accompanies our activities includes services for managing various business projects (building construction, IT sector, energy industry, etc.), as well as providing customers with high-quality modern technologies and products (providing ships with Wi-Fi, selling digital video surveillance cameras, modern access control systems and much more).
Taking up your project, we consistently carry out all stages of management. The RevLight Solution team will:
interact with external suppliers through negotiation or other forms of communication.
carry out the transition from simple to complex issues, the transformation of one large task into simpler activities consisting of template procedures.
online manage your project and plan the necessary procedures, demonstrating multitasking and increasing work efficiency;
track orders and deliveries of resources to eliminate delays;
as a third party element, our IT project management team can serve as the middle ground for all implementation, planning and scheduling concerns.
In a human resource perspective, RevLight's EPM team is able to organize and synchronize staff training towards a new system that could be implemented within the project without ultimately affecting workflow and output.
The features of the cloud-based project management
Successful managing of the different projects in the modern world is impossible without the use of modern information technologies. Especially effective are the recently popular cloud-based project management technologies. Our company is one of the leaders in the implementation of such processes into management. There is our high responsibility behind these words, and you can check it by studying our advantages over competitors in cloud project management: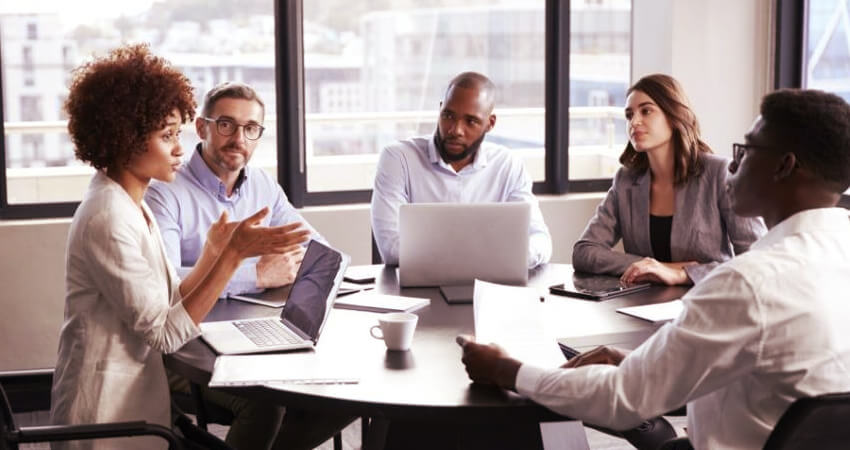 The team provides a comprehensive structure that can be understood and followed easily and is inclined towards attaining the overall goal of the whole project. This feature improves efficiency of the whole project.
The strategies of the PM team are coordinated with highly qualified and experienced staff, and they are uniquely adapted to the goals and capabilities of each client.
Due to our services, the customer receives improved internal growth and improved structure of the company. The effect of this growth will lead to positive results which will affect the credibility of the organization, as well as all its employees.
All our cloud EPM activities are highly flexible.
For our clients, we develop several strategies for the implementation of projects and allow them to choose the most suitable option.
Inclusive in the teams operations is to constantly monitor for any "red flags" within the operation and acts on it accordingly. This accompanied with Quality Assurance and Control Monitors can increase the quality of the whole operation ultimately resulting to a better output.
Project management is a type of professional activity aimed at achieving stated goals and objectives. This activity can be divided into understandable stages:

clear definition of the project task and goals;
setting the distribution between the volume of work and resources (money, labour, materials, energy, space, etc.);
rational distribution of time of the project implementation according to stages;
successful quality control of work performed and risk control.